Celebrating 48 Years of Angolan Independence: A Day of Courage and Community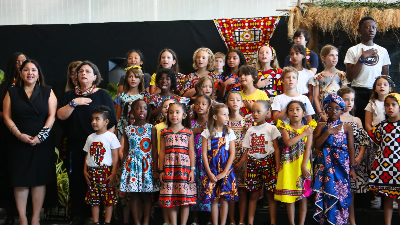 On November 10th, the LIS community came together to commemorate the 48th anniversary of Angolan independence ( November 11th).The theme for this year's celebration was 'Courage to Change', and the day was filled with vibrant energy, cultural appreciation, and a sense of community building.
The celebration was a true reflection of the rich Angolan culture. Students showcased their presentation, organization, dancing, and singing skills. The event became a platform for the younger generation to express their connection to heritage, fostering a deep appreciation for the history and significance of Angolan independence.
The LIS family, composed of students, teachers, staff, and parents, united to celebrate the spirit of Angola. The day was not only about commemorating historical milestones but also about fostering a sense of belonging and togetherness within the community. The atmosphere was charged with positive energy as everyone contributed to making the event a memorable experience.