LIS Invitational Swim Meet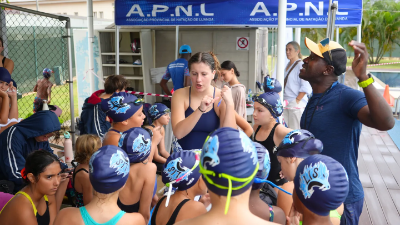 Last weekend, LIS hosted the first-ever LIS Invitational Swim Meet, and all our current LIS swimmers attended the competition. Over 200 swimmers from clubs in Luanda attended, making it one of the largest competitions of the year. LIS swimmers ranged in age from 7 to 16 years old, and many swam races they had never swam before.
LIS took home the overall team points trophy, and both the 13-under boys' and girls' team points trophies.
There were so many courageous swims, but one highlight was during the 13-under relay, LIS held off a charging Clube Náutico side, whose last swimmer is the best in the country, for first place. Super exciting!
Congratulations to all the swimmers who took part. Stay tuned for the next LIS Invitational in May.
Ryan Sullivan